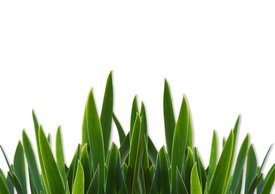 Last summer I did a few projects in my back yard which killed the grass. I didn't just have dead grass, I had bare spots. Just plain dirt

This summer I promised my wife a garden box. I planned on putting it in the corner of the yard where the grass was really nice.

So I transplanted the grass to the dirt spots.

I had to water it constantly because it was turning brown.But it lived.It wasn't going to die as long as it was watered.


For a while, the grass looked like it would have been better off if I left it where it was. But if it stayed there it would have died. A garden box and a pile of dirt was going on top. It was only going to live if it was transplanted.

It wasn't just moved. It was moved with a purpose. The grass no longer filled a purpose where it was. It now filled a spot. But it needed extra water when it got there. At least until it took root

If grass could speak it would have had some choice words for me!

I took a shovel to it

I poked it

I ripped it

I tore it

I ripped out the roots

Some of it died

I knew some of it would die

It got weak

I knew it would get weak

But I knew I would take care of it

I would water it

I would tend to it

I would fertilize it

I had a plan for it

It would have died if I didn't do any of those things


There are times when we are that grass aren't we?

God takes us and moves us

We complain

We argue

A part of us dies

But what we forget sometimes is that if we stay where we are we will die

Moving is hard

We will need extra care

But God, the One who moves us, will provide what we need so we can take root in our new place


Jesus said, "whoever drinks water from a well will be thirsty again, but whoever drinks the water I give them will never thirst."


The world will offer you something to eat. I'm not talking about pizza and beer. I mean meaning and purpose. The world has a lot to offer. It's hard to keep up. But whatever the world offers you, it's not permanent

Wherever you go to be fed, it will not be enough.

You will get hungry again.

You will get thirsty again.

I'm talking hunger of the heart

A thirst down in your soul

You know what I mean

You've tried different things to make yourself feel good. To feel full. To feel satisfied.

The thirst we have in our soul can't be quenched by just anything

It can only be quenched by Living Water


Jesus said, "whoever drinks the water I give him will never thirst again."

Are you ready to be fed by Jesus Christ, Living Water?

If you are ready to drink, drink with me.