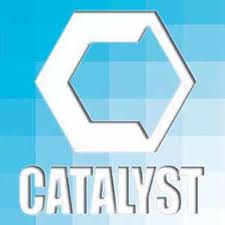 A few years ago I went to the Catalyst conference in Atlanta. It was awesome. Thousands of people gathered together to worship God and hear from some of the best that the Christian world has to offer. I listened to messages from the likes of Andy Stanley and Dave Ramsey. I took copious notes and sang along with everyone to fabulous music. I loved it.

While I was there I had a cup of coffee from the folks at Land of a Thousand Hills. I came home inspired and reinvigorated to do even more for my congregation. I also came home with information on Land of a Thousand Hills to present to my board of Deacons who serve coffee every Sunday after our single serving of worship. (Silly me, I made a coffee reference.) My thought was serving coffee in and of itself could be an outreach. Plus it's a darn good cup of joe.

I came home and brought my excitement with me. I proudly presented Dave Ramsey's Financial Peace University to my board of elders and the new coffee to my deacons.

Financial Peace went pretty well. It was hard at first. Some people didn't think they needed to get out of debt. One person told me paying $100 to get out of debt didn't seem like a sound financial investment. I think this is the same person who won't pay for a lottery ticket unless the pot is up to $30 million because anything less just isn't worth his buck. But I pushed forward. Several people attended and it was, in my opinion, a success. Every person or couple who attended said their financial standing improved. One couple reported at the end of the course that their marriage was stronger as a result of attending. Praise God.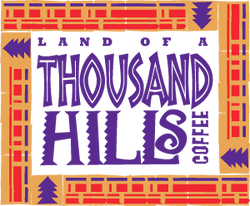 Meanwhile, the deacons worried about the new brand of coffee. It was more expensive than what they were currently serving. We were serving a "cost effective" brand of coffee. (By cost effective I mean cheap and bad tasting.) I encouraged them to trust God; to risk spending an extra $30 one month and see what happens. After discussing the coffee they gave it a shot. Oh, did I mention, the discussion lasted for about a year and a half? By the time we served our first cup of LOTH coffee, Catalyst had already met again and was gearing up for the next conference. We served the coffee and the money came in. We asked the members of the church to give to the coffee mission and about $300 came in. Then another gift of $400 came in for a grand total of $700 in coffee money! Still, there was concern that it wouldn't work. sigh.

These two ministries have in many ways been successful and I continue to encourage. But, I have to admit, it wore me down.

When I go to a place like Catalyst, I have to confess that I'm afraid of feeling motivated. Because I know when I get back my new found inspiration will be challenged. Why do we have to do this? We've never done this before. You think we don't know what we're doing. We don't need to do this. Why do you want new people in the church? You want to get rid of us. You don't like what we're doing. sigh.

When I go to a place like Catalyst I feel like I'm looking at other people who won the ministry lottery. They're successful. They have big churches and big ministries. People come from all over to hear them. The more I go to seminars like this, the more I feel disillusioned about my role in the church.

I didn't go to Catalyst in Atlanta this year because I did not want to come home and place my inspiration on a shelf. I know that is wrong. I know that is sad. I know being "big" does not mean being successful and God has done great things where I'm at. And I would like to go back. But I couldn't go this year.

When I was a kid I remember a poster in the fellowship hall at my church. It had a number of objects on it, all identical in shape and all the same color. Except one. One object was a different color. The caption on the bottom of the poster read, "I don't' want to change the world, I want to change the world for one person."

Sometimes I think we pastors feel like we are the only ones that are being changed. Then again I am reminded of that couple who said their marriage was better as a result of attending the FPU class that I stood for. I felt as much a pastor in that moment than I do when I perform a baptism or a wedding. And if I am doing my math correctly, that is two people.

And, now that I think about it, I did stumble across FPU at Catalyst. And we are still serving that good coffee. I'll have to clear my calendar for Catalyst next year.