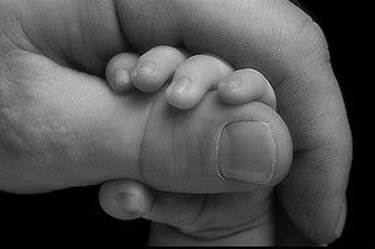 We all hope for something. We hope for a better job, a bright future for our children, early retirement, a long, rich life.

Did you know that when you hope, you are modeling God's character?

Let's take a look at the Christmas story as an incredible example of God's hope.

By today's standards, Mary is a girl. A teenager at best. Perhaps a high school student. She's engaged to be married. She's never been a wife. She's never raised her own children.

Joseph is the man to whom she's engaged. We don't know much about him. He's not a rich man. But a man with skill in a trade. A man who comes home and shakes the sawdust off his jeans and washes the sweat off his face. Who has callused hands from his work as a carpenter.

This is the couple chosen to raise the Son of God.

Not a King and Queen

Not the president and the first lady

Not William and Kate

Not even Brad and Angelina

Just ordinary Joseph and Mary.

This is the couple God has chosen. This is the couple in whom God has placed his hope; who will raise the Son of God, the Lion of Judah, the Savior of the world, Immanuel, God with Us.

A young girl who has no experience in raising a child herself. Whose child would be doing homework before she herself graduates high school. And some guy who, until an angel sets him straight, seriously considers walking out on her because the child she carries is not his own.

God certainly knows how to create a situation that requires hope. Not just a situation that requires Mary and Joseph to place their hope in God. But for God to place his hope in them.

And God places his hope in you as well. Every talent you possess, every day you have been given, is an opportunity for you to fulfill the hope God has placed in you.

Hope is not wishful thinking. It is trusting in the promise of God. That he has a future and a plan for you. God has placed his hope in you. What will you do with it? Something to think about as you begin your week.