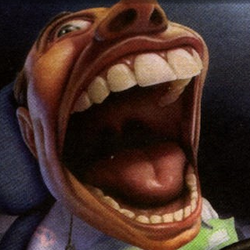 I'm a talker. I can stretch a one minute topic into an hour long subject. Call it a gift. What can I say? I enjoy a good long chat.

Sometimes I'm so good at talking, that I'm not so good at carrying on a conversation. I talk and talk and talk while some unlucky person listens and listens and listens. Pretty soon they hear me talking so much that they aren't listening anymore. Oh they hear me, but they're not listening.

That's the thing with conversations. They require listening. If you're not listening, you're not communicating.

The other day I was having problems with my website so I called my host provider's help line. Everything started out pretty well. The gentleman said, "Hi," I said, "Hello." He said, "How can I help you?" It all went downhill from there.

I tried to explain my problem but he kept cutting me off. He would interrupt me with trivial things. When he tried to say my problem back to me he had it all wrong. So I repeated my problem and he kept not listening. This went on for over 30 minutes. I wasn't able to communicate the problem I was having because this guy wasn't listening.

After 34 minutes (I remember looking at the timer on my phone) I started to lose it. At one point I remember raising my voice and asking him (that's putting it nicely) to be quiet. When that didn't work, I demanded to talk to someone else. The young man insisted on helping. So I started from square one and began to tell him my problem. For 15 more minutes this guy interrupted me and offered solutions for problems I didn't have. I had to end the frustration. I told him I was sorry but I had to end the phone call. He was still talking when I hung up.

I believe this guy could have helped me if he was just quiet and listened.

I once had a friend tell me in college, "The good Lord gave us two ears and one mouth for a reason." He probably said that because I was talking too much. But it's a good saying nonetheless.

How good are you at communicating? It depends on how good you are at listening.

God is a good listener. He hears every single prayer we send His way. We talk. He listens. But are you communicating with God? How often do you listen to what God is saying to you? Or do you not hear God talking to you because you're too busy not listening? If you're doing all the talking, there's really no communication taking place.

Is God trying to tell you something? How will you know unless you listen?

Send God a prayer tonight. Then spend some time listening to what God is saying to you. You might be surprised.

By the way. The problem I was having? I was getting two Facebook and Twitter buttons for each new post because my html code was getting duplicated. (Or so I thought.) Turns out Weebly, the design tool I use, offers to add those buttons for you if you click this nifty little radio button they offer. Apparently, the button was clicked so I never needed to add the html code in the first place. Now, how long did that take for me to explain? Thanks for listening.